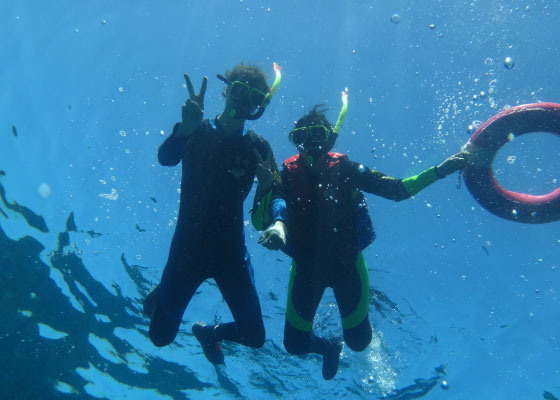 Beginner Friendly!!! Snorkeling is the most popular activities in XaioLiuqiu Island. Compared to Scuba, even unexperienced can safely and leisurely enjoy the beautiful and clear water of island via snorkeling.

Price: NTD 350/ per person
Schedule: 8:00, 13:00, 14:00, 15:00
Duration: about 1.5 hour (including outfits change and technique explanation)
Notes:
(1)Include: snorkeling activities, lifejacket, mask, snorkel, photo, towel, and instruction.
(2)Recommend: for all ages from 6 to 65 years old who have great interests in snorkeling and aquatic activities. 
(3)NOT Recommend: people who have heart disease, asthma, hypertension and any related cardiovascular diseases, as well as pregnant woman are NOT highly recommend to join.
(4)Dress code: Prefer bathing suit or swim trunks. Note: Any clothes that are comfortable and safe to wear for doing aquatic activitiesarealso recommend.
(5)Luxuries and valued products can store in the locker at snorkeling shop.  
(6)All snorkeling shops provide towels, so please DO NOT carry hotel's towel with you.
【杉板灣民宿Shanban Bay Inn】
★service time: 10:00 - 21:00
★official web:http://www.sbbay.com.tw/
★2D1N trip recommendation:https://goo.gl/gr5hPG

shanbanbay@gmail.com

08-8613300

Booking Advice&Room Reservation